A Great Celebration OnCanada's 150th Birthday!
Details

02

Jul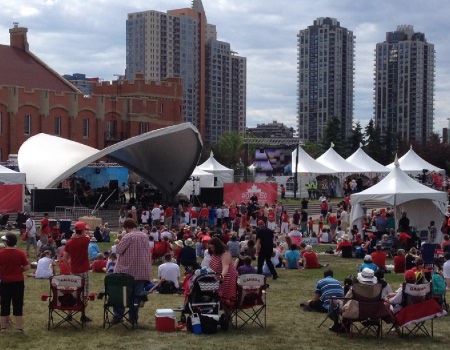 A Great Celebration of HOPE On Canada's 150th Birthday!
TCF4 Productions helped to produce HOPE150, a Calgary Canada Day special outdoor event celebrating HOPE and Canada's 150th birthday!
On Friday evening, June 30, 2017, and most of the day Saturday, July 1, 2017, a large, free, family and youth-oriented festival took place at Shaw Millennium Park in Calgary. This celebration included a free pancake breakfast, stories of hope, activities for kids and performances from great Canadian artists!
HOPE150 featured a 100 percent Canadian lineup highlighted by "Stories of Hope" from inspiring Canadians who have faced adversity, accomplished great feats, and overcome life's greatest problems. The producers included different music genres at different times of the program. The lineup included local area artists NewLaw, Anchored, JansenSisters, Rhonda Louise, Grace Revolution, Patience In Waiting, Flint & Feather, XEMPT Music and All Above Me. Other award-winning Canadian artists included The Hunter Brothers, Manafest, Fresh I.E., Tim Neufeld & The Glory Boys along with comedians Matt Falk and Phil Callaway.
Thank you to all the financial sponsors that helped make this wonderful event possible. A full list of sponsors and other pictures and stories of hope can be viewed on the event web site: www.hope150.ca.